In today's fast-paced digital world, visibility is the key to success. However, achieving a spot at the top of search results is as if you were navigating a complex labyrinth. Welcome to the domain of SEO Consulting, where experts decipher the intricate maze of search algorithms to enhance online prominence. Embarking on a journey as an SEO consultant requires dedication and a hunger for continuous learning. It's not just about mastering current best practices; it's about staying ahead of the curve. This readiness to adapt is especially crucial in an industry in constant flux as search engine algorithms undergo frequent changes that make or break the game. As rewarding as the profession may be, it's full of challenges. The unpredictability of search engine algorithms, the intense competition, and the inherent complexity of quantifying ROI are but a few hurdles SEO consultants grapple with. Whether you're a business owner seeking to understand the value an SEO Consulting brings or are an aspiring professional looking to carve a niche in this field, this article unravels the complexities, offers actionable insights, and takes you on a journey through the intricate corridors of the SEO universe.
What Is an SEO Consultant?
An SEO consultant is an individual or agency that provides expertise and advice to businesses on improving their website's visibility and ranking in search engine results pages (SERPs). These consultants analyse and suggest changes to a website's structure, content, and overall strategy to optimise it for search engines like Google. They aim to help businesses attract organic (non-paid) website traffic, increase online visibility, and drive more conversions and revenue.
An SEO consultant is more than just a keyword researcher. They're digital strategists who understand the intricate web of on-site optimisations, backlinks, content strategies, and technical SEO. Their expertise stretches beyond mere rankings; they're visionaries who can predict industry trends and adapt strategies accordingly.
Real-world example: 
Consider a local bakery wanting to expand its online presence. An SEO consultant wouldn't just target generic terms like "bakery" but would dive deep into local SEO, optimising for terms like "best croissant [city name]" or "artisanal bread [neighbourhood]." They'd also analyse competitors, ensuring the bakery's website stands out in content and technical prowess.
What Are SEO Consulting Services?
SEO consultants or dedicated agencies offer an array of services to businesses. These typically span:
Keyword Research: Delving deep to discover keywords that resonate with a brand's audience.
On-Page Optimization: Refining a website's content and meta elements to align with SEO best practices.
Off-Page Optimization: Fostering a backlink portfolio and amplifying the brand's authority in the digital realm.
Website Audits: Conduct comprehensive assessments to identify key areas of improvement and rectify SEO shortcomings.
Competitive Analysis: Dissecting the competitors' strategies to identify actionable insights.
SEO Strategy Development: Crafting bespoke plans aligned with a business's unique goals and market position.
Additionally, consultants provide invaluable insights on enhancing a website's usability and user experience, both of which are pivotal for boosting conversion rates. The overarching ambition behind SEO consulting is not merely to augment organic website traffic but to channel relevant and high-intent visitors ready for conversion. Good SEO consultants also outline strategies for capturing and converting low-intent visitors by targeting educational top-funnel keywords. In their role, SEO consultants forge a close alliance with their clientele, ensuring strategies are tailored, results-driven, and in sync with business objectives.
How to start an SEO Consulting business
in 10 Steps
If you're interested in starting a career as an SEO consultant, here are some steps you can take to get started:
Gain knowledge and expertise in SEO:

Start by educating yourself on the fundamentals of search engine optimisation. Numerous online resources, courses, and tutorials are available to help you learn SEO best practices and stay up-to-date with the latest trends. While no formal degree is mandatory, courses from platforms like

Moz Academy

or

Brighton SEO

can be very beneficial.

Develop your skills:

Put your knowledge into practice by working on personal projects, such as optimising your website or volunteering to help optimise a friend's website. This will help you gain hands-on experience and refine your skills.

Build a solid portfolio:

As you work on projects, create a portfolio showcasing your SEO projects and their results. This will demonstrate your abilities to potential clients and employers.

Get certified:

While not mandatory, obtaining certifications from reputable organisations like Google Analytics can give you an edge in the industry and increase your credibility.

Network

: Connect with other SEO professionals, attend industry conferences, join online forums, and engage in conversations on social media platforms to build relationships and stay updated on the latest industry news.

Gain client experience:

Start by offering services to local businesses, friends, or family members. This will allow you to gain valuable client experience and build a track record of success.

Consider joining an SEO agency:

If you have limited experience or want to learn from experienced professionals, working for an SEO agency can help you gain exposure to various client projects and expand your knowledge base.

Create a website and market yourself

: Establish an online presence by creating a website that showcases your services, expertise, and portfolio. Use digital marketing strategies like content creation, social media, and SEO to promote your website and attract potential clients.

Stay up-to-date: SEO is constantly evolving, so staying updated with the latest algorithm changes, trends, and AI-driven innovations and tools can help you with your daily SEO work. Continuously educate yourself and adapt your skills accordingly.
Provide excellent service and results

: Ultimately, the success of your SEO consultancy will be determined by the results you can deliver to your clients. Focus on providing excellent service, delivering measurable improvements in search rankings and organic traffic, and maintaining positive client relationships.




Remember, building a successful career as an SEO consultant takes time, continuous learning, and ongoing dedication to your craft.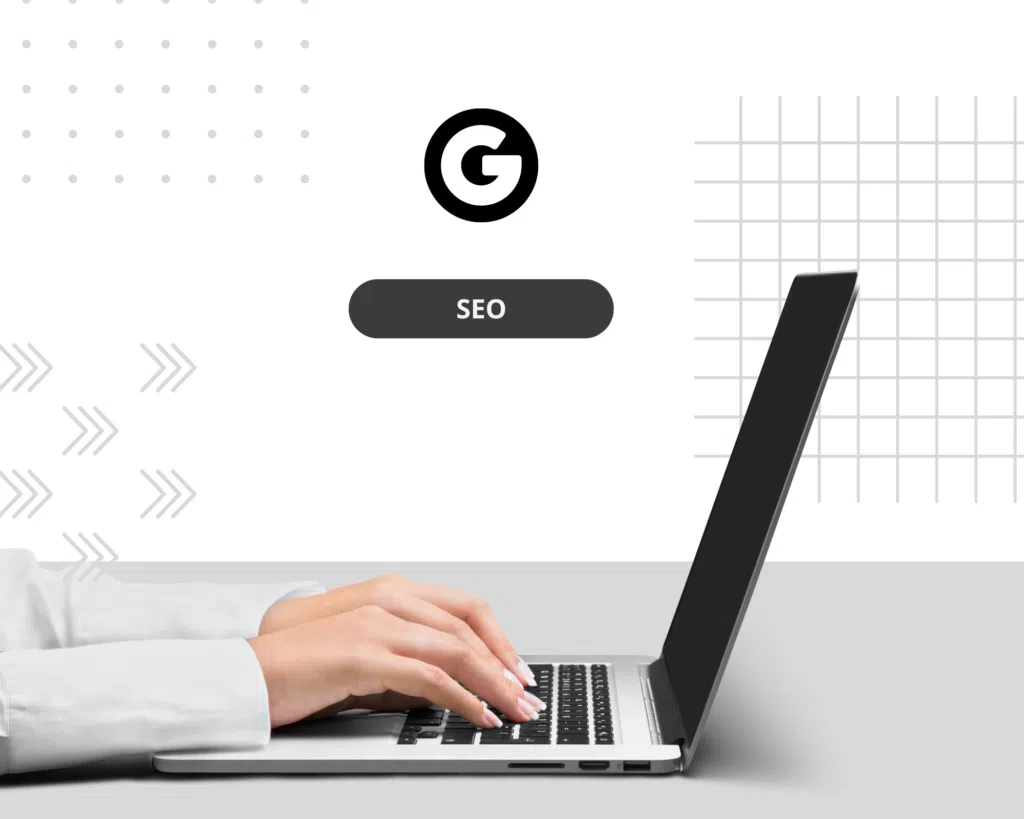 Strategies for Acquiring Clients 
Entering the world of SEO Consulting brings its own set of challenges, especially when it comes to building a client base. Here's a strategic blueprint to amplify your reach and appeal to potential clients:
Develop a Stellar Website

: Establish an online presence with a sleek, professional website. Showcase your prowess through detailed service listings, a portfolio of success stories, and captivating case studies. Ensure it's SEO-optimized to increase visibility.

Master SEO for Self-Promotion

: Optimize your site for relevant industry keywords. By ranking well, you enhance your visibility to businesses actively seeking SEO guidance.

Venture into Guest Blogging

: Pen insightful pieces for authoritative industry websites. In your author bio, highlight your services and funnel readers back to your site, broadening your exposure.

Offer Complimentary Resources

: Design valuable SEO tools or informative resources. Offer these for free on your website, aiding potential clients and cementing your stature as an industry expert.

Engage in Networking

: Make your presence felt at industry seminars, conferences, and online forums. Engage in discussions, share expertise, and foster relationships that can evolve into business opportunities.

Capitalise on Local Listings

: Register and optimise your profile on platforms like Google My Business and Bing Places. This elevates your chances of being approached by local businesses desiring SEO services.

Harness the Power of Referrals

: Deliver unmatched service quality and actively request testimonials or referrals. A satisfied client's endorsement can be the gateway to numerous new opportunities.

Invest in Content Marketing

: Regularly curate content—articles, video content, or podcasts—pertinent to SEO. Disseminate this through varied channels like social media or email, positioning yourself as a treasure trove of industry knowledge.

Forge Beneficial Alliances

: Collaborate with professionals whose services align with yours, like web developers or content writers. This synergy can lead to shared projects or referrals, mutually amplifying business.

Advertise Assertively

: Deploy targeted advertisements on platforms like Google Ads or pertinent social media outlets. This active promotion captures the attention of businesses scouting for SEO consultation.
Bonus Tips:
Harness Freelance Platforms

: Platforms like Upwork can be initially very helpful to begin working as an SEO consultant. As your reputation solidifies, transition to platforms like Clutch catering to a more upscale clientele.

Champion Blogging

: A regularly updated, content-rich blog emphasises your expertise and acts as a magnet for potential clients. Delve into intricate SEO methodologies, share enlightening case studies, and give actionable advice to establish authority.
Understanding SEO Service Pricing
SEO service pricing isn't a static figure. Various dynamics play into its determination, making it a landscape with variability. Here's a dive into how pricing structures are typically formulated:
Factors Influencing SEO Pricing
:
Website Size

: Larger websites with numerous pages naturally demand more SEO effort.

Industry Competition

: A saturated market demands more intensive SEO strategies, reflected in the pricing.

Client Objectives

: Customized goals, such as targeting specific demographics or launching new products, can influence the workload and, by extension, the price.

Scope of Work

: A comprehensive SEO overhaul differs in price from a minor tweak or periodic maintenance.
Common Pricing Structures
:
Hourly Rate: Professionals often set hourly rates ranging from 50 to 250 euros

. The final cost correlates with the project's duration.

Monthly Retainer

: Adopted by many SEO agencies, this model offers continuous services at a monthly fee. Depending on service extensiveness, retainers can vary from

several hundred to thousands of euros

.

Project-based Pricing

: Tailored for specific tasks like website audits or keyword research, the project's intricacies dictate this structure's cost.
Experience's Role in Pricing:
The consultant's pedigree significantly influences rates. Renowned agencies, leveraging their expansive experience and proven success streak, naturally command higher fees than fledgling freelancers. According to data from  Ahrefs, more experienced SEOs charge more per hour:
73.05 dollars on average: SEOs who have been in business for two years or less.
97.01 dollars on average: SEOs who've been in business for 2–4 years.
102.03 dollars on average: SEOs with 5–10 years of experience. 
118.35 dollars on average: SEOs with 10+ years experience.
Challenges in SEO Consulting
SEO Consulting, like all professions, has its unique set of challenges. One of the main obstacles is the frequent algorithm updates by search engines like Google, which can unpredictably influence rankings. The industry is fiercely competitive, with numerous consultants competing for a limited client pool, making differentiation a significant challenge. Furthermore, consultants don't have control over the search engines' final ranking decisions. Another complexity arises in quantifying the ROI (return on investment) for SEO efforts, as various variables can influence the results and often take time to manifest. Lastly, the intricate nature of SEO means consultants spend considerable time educating clients. They set realistic expectations and clarify the uncertainties associated with search engine rankings.
Conclusion
The realm of SEO consulting is akin to navigating a digital labyrinth. Its intricacies demand technical expertise, a strategic mindset, an eye for detail, and a relentless pursuit of knowledge. As businesses increasingly recognise the indispensability of SEO, the demand for adept consultants continues to surge. For those with a genuine passion for the digital world and a commitment to excellence, SEO Consulting offers a promising avenue filled with opportunities, challenges, and the gratification of seeing businesses thrive in the digital domain.