Advanced SEO Services for empowering Your Online Search Presence
Welcome to SEO by Marta. With a dedicated journey of over 8 years in Search Engine Optimisation, I've been the driving force behind a lot of brands, optimising their Online Search Presence. I am here to help your brand to own the SERP not only for your branded keywords, but also to get to the top positions for the most competitive queries.
All in one - Holistic SEO Audit of Your website
I also offer SEO Audits that are a deep dive into all SEO facets – from on-page content technical aspects to backlink profiles, ensuring a 360° evaluation of Your website. Based on my holistic analysis, I provide actionable recommendations and strategies to elevate Your website's performance and online presence.
The audit will identify any SEO issues preventing Your website from ranking higher in Search Results. These issues could include: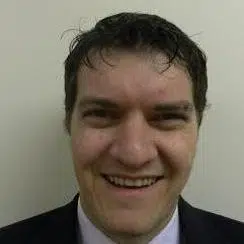 Txema Hermoso
CGO
Her deep knowledge of the latest SEO trends and how she leads her team have been very inspiring & insightful—a top asset for any company willing to make a difference in the SEO industry.
Clinton Cutajar
CTO
Marta and SEO go hand in hand. She tries new techniques on how to improve the product and is always open to learn more.
Christoph Bernarding
Content Writer
Marta has expert knowledge in all things SEO, and with her guidance, we could achieve some incredible results in only a short period of time. I really can't recommend Marta enough.
Rhi Burns
Head of iGaming
Marta is one of the most knowledgeable people in SEO I have ever met. She never gets comfortable but instead is always trying, testing, learning and striving for more.
Jason Baldacchino
Consultant
Marta is organised, analytical and results-driven. Under her guidance and leadership, our websites have seen insane growth on a consistent basis, and we couldn't be happier.
Mile Davchevski
SEO Consultant
Marta is one of those people who drives the project forward alongside the team toward success, as any good leader should.
Check latest SEO articles
Ready to climb the SERPs?